I O AUDIO .. ICAN HEAR THE HIDERS COUGHING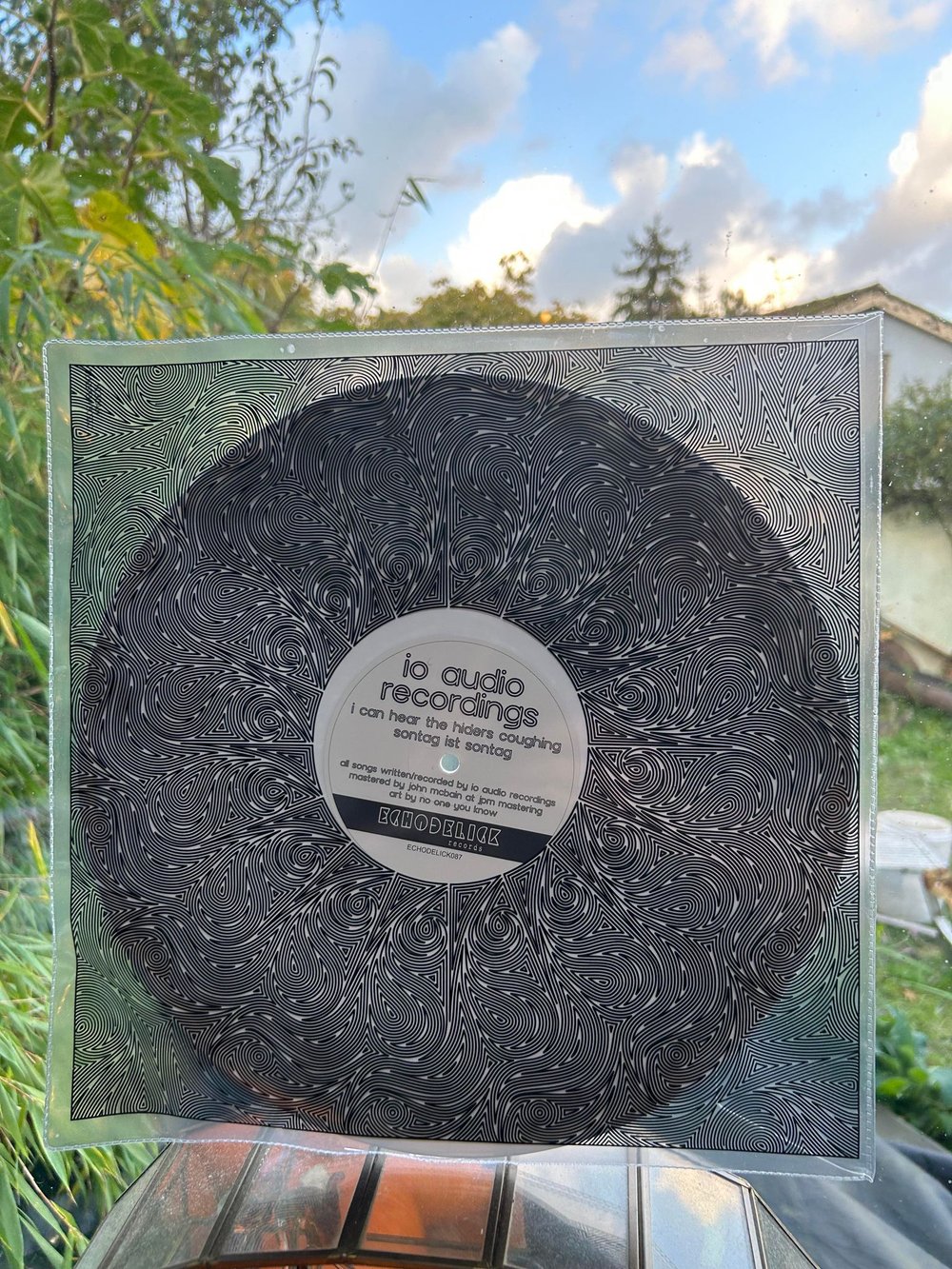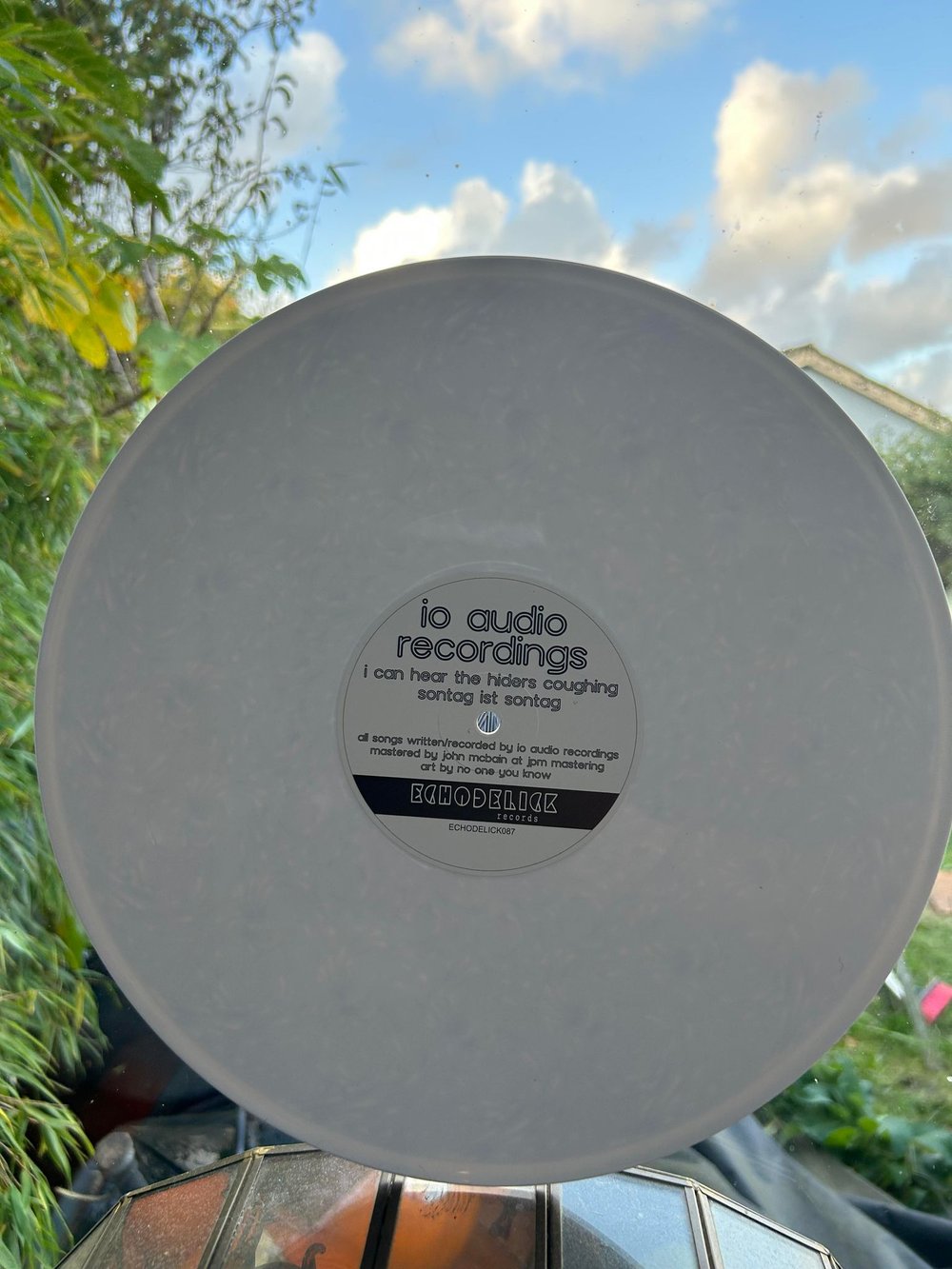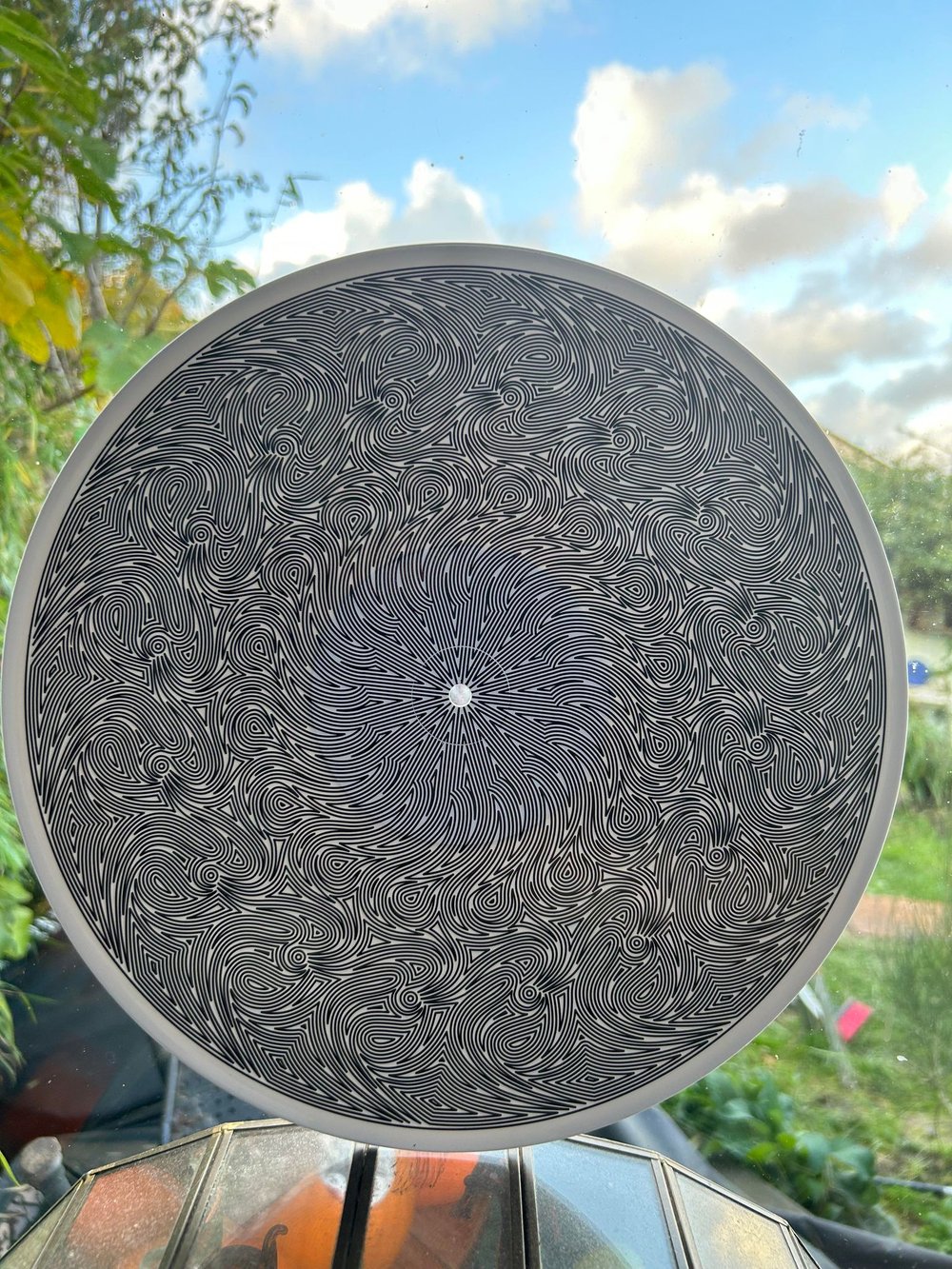 IO AUDIO RECORDINGS 'I Can Hear The Hiders Coughing'
Latest from Orange, California based @ioaudiorecordings
Psych / Kraut business of the highest order, surfing the seas between the fuzzed out bliss of Spacemen 3 to the sonic experiments of Steven Stapleton and Zoviet France under a Kosmiche sky.
This release has taken the form of a 12" white vinyl EP, with almost 20 minutes of fine frequencies etched on one side, and artwork silk screened upon the other. The disc is then lovingly stuffed into a PVC sleeve that has yet more artwork silk screened upon it.
Copies are limited to 300. All the profits from the sale of this release will be donated to charities that combat cancer. Available from these fine purveyors of psych.