Volume -Requesting Permission To Land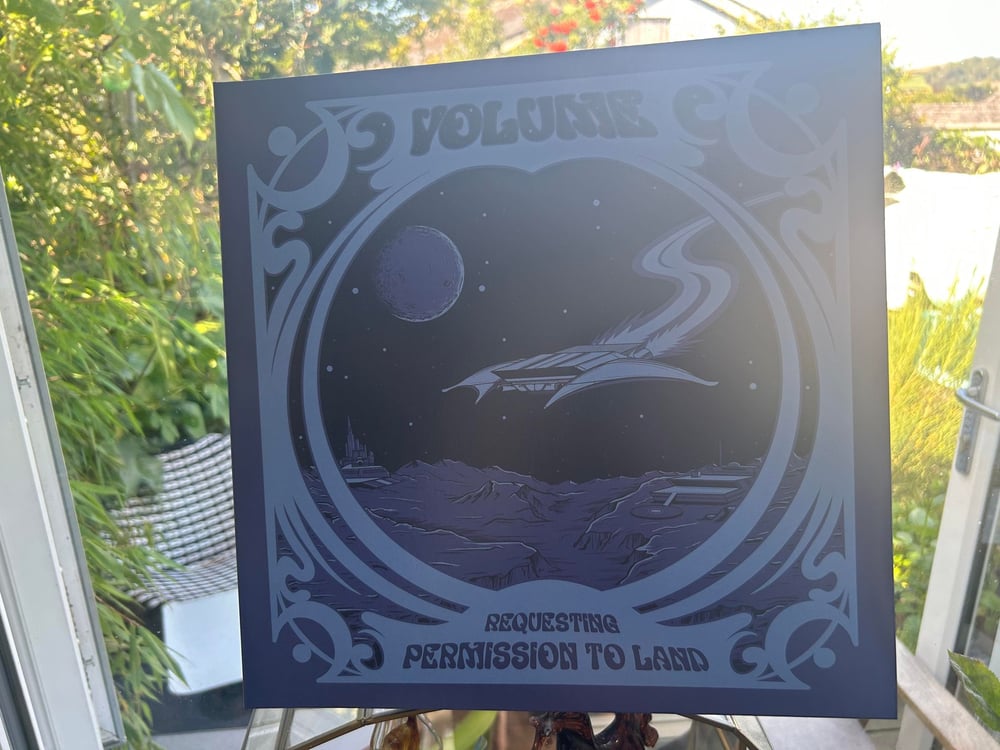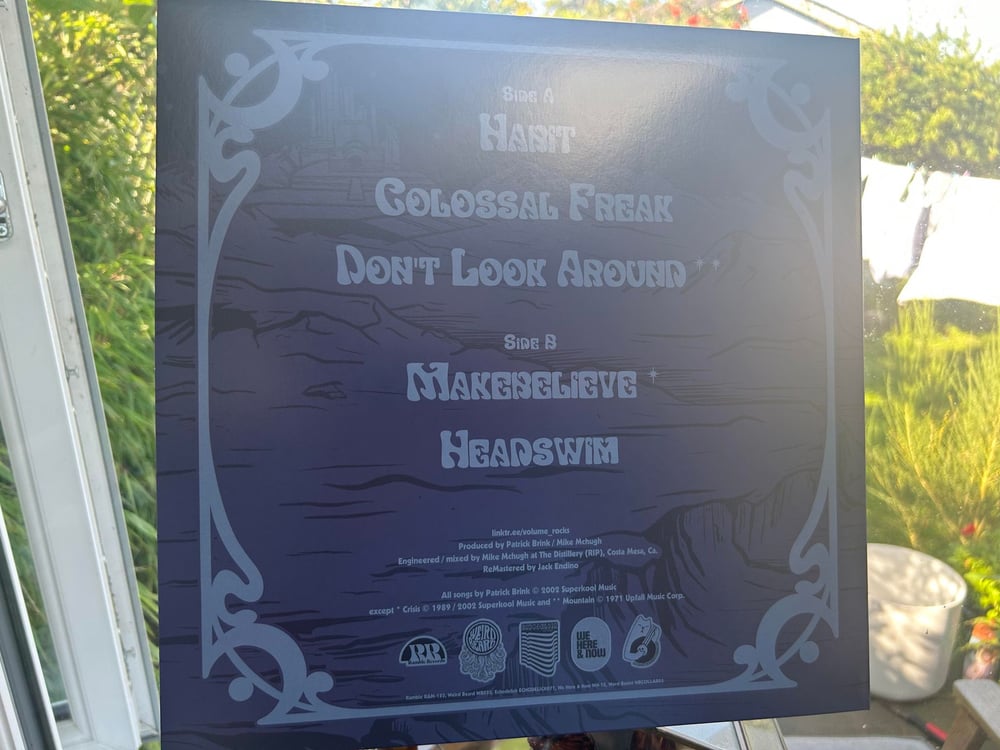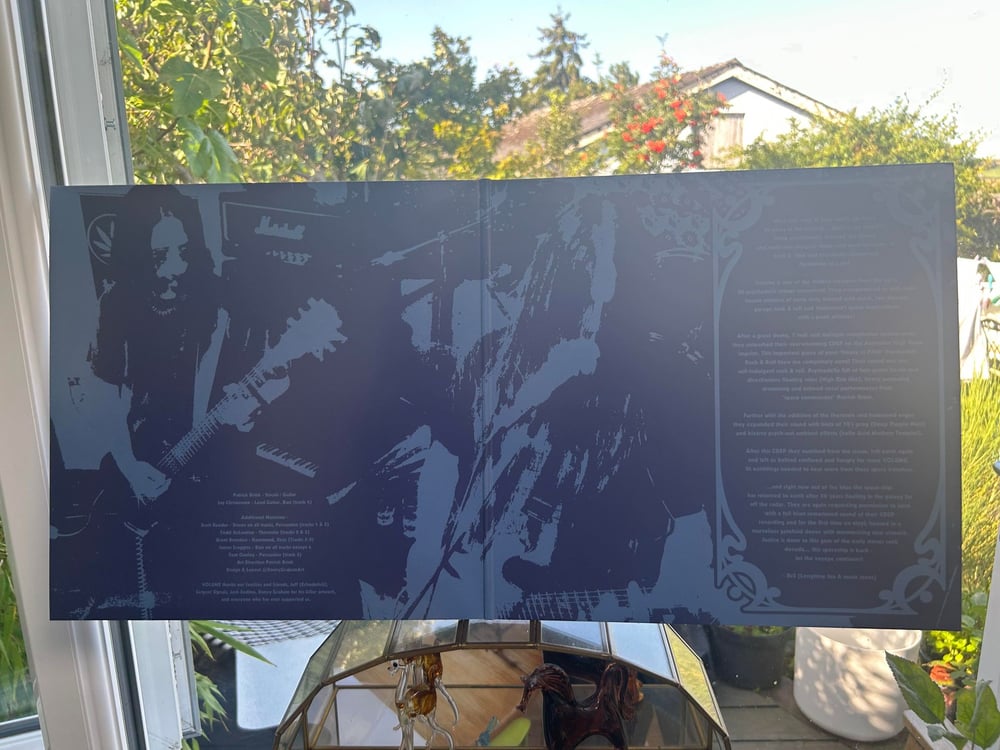 hat you have in your hands has been 20 years in the making... Back in the late 90's these psychonauts checked this planet and went searching for those who were believers in
Rock & Roll and eventually Requested Permission to Land.
Volume is one of the hidden treasures from the early US psychedelic stoner movement. They overpowered us with their insane mixture of early drug infused acid psych, raw Stooges garage rock & roll and Hawkwind's space explorations with a punk attitude!
After a great demo, 7 inch and multiple compilation appearances, they unleashed their overwhelming DEP on the Australian High Beam imprint. This important piece of pure "Heavy as F#ck" Psychedelic Rock & Roll blew me completely away! Their sound was raw, self-indulgent rock & roll. Psychedelia full of fuzz guitar hooks and directionless floating solos (High Rise like), heavy pounding drumming and echoed vocal performances from "space commander" Patrick Brink.
Further with the addition of the theremin and hammond organ they expanded their sound with hints of 70's prog (Deep Purple MkIl) and bizarre psych-out ambient effects (hello Acid Mothers Temple!).
After this CDEP they vanished from the scene, left earth again and left us behind confused and hungry for more VOLUME.
Us earthlings needed to hear more from these space travelers.
..and right now out of the blue the space ship has returned to earth after 20 years floating in the galaxy far off the radar. They are again requesting permission to land with a full blast remastered sound of their DEP recording and for the first time on vinyl; housed in a marvelous gatefold sleeve with mesmerizing new artwork.
Justice is done to this gem of the early stoner rock decade... this spaceship is back - let the voyage continue!!
- RuS (Longtime fan & music lover)
——————————————————————
Heavy fuzzed out psychedelic rock from the desert of Twentynine Palms, CA, is the offering from VOLUME. Formed in 1993, VOLUME are back following a hiatus to finish what they started and celebrate a career milestone. The 20th Anniversary edition vinyl pressing of Requesting Permission To Land will be released in the fall.
Patrick Brink began VOLUME back in 1993 with the desire to have a project with which he could take the lead and steer the musical reins down psychedelic rocking routes. Having performed with a number of acts including doing vocals for FU MANCHU in their early days, VOLUME offered Patrick a new creative outlet. Over their career the band has shared stages with QUEENS OF THE STONE AGE, FU MANCHU, MASTODON and GOATSNAKE, and performed at festivals including Emmisions of the Monolith and Stoner Hands of Doom (SHoD). VOLUME draw musical influences from bands such as THE STOOGES, MC5 and BLACK FLAG to name a few, while also crafting their own distinctive heavy psychedelic identity.
From the riff-fueled percussive-frenzy sound of the EP's opener "Habit" to the rhythmic and progressive conclusion "Headswim", Requesting Permission To Land is a thrilling collection of heavy acid rock tracks. The EP features a number of talented musicians with drums recorded by Scott Reeder (FU MANCHU), and bass played by James Scoggins (FINAL CONFLICT). If you like straight up fuzzed out psychedelic rock, sit back and let VOLUME spin your head!